HiFuture Group Participates at the Largest Barcelona Event MWC 2023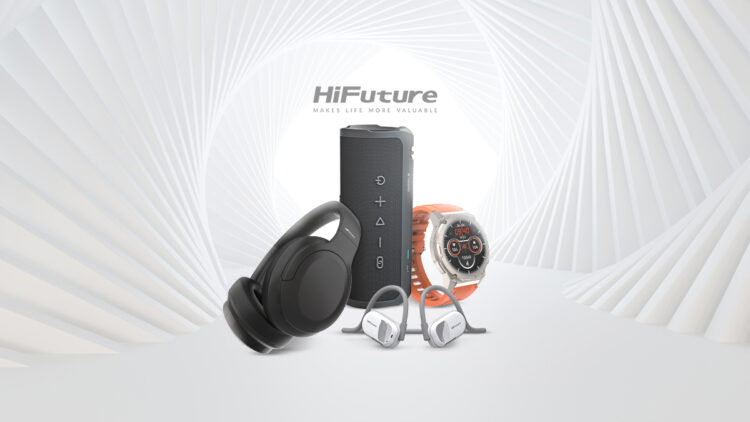 HIFUTURE GROUP, a smart wearable and audio brand that paves its way to expand business technology to be more dynamic, is on the verge to participate in MWC 2023, conducted in Barcelona. Starting 27th February to 2nd March 2023 at the Fira Gran Via, 08908 Barcelona, Spain. Booth No.: 7E31, Hall 7. At the event, HiFuture Group will offer live demonstrations of its smart wearable and audio technology solutions that are built with a customer-first mindset to deliver a holistic and meaningful technology experience across global enterprises.
MWC Barcelona is one of the largest and most influential events for the connectivity ecosystem. The event is conducted under one umbrella where a global mobile operator, device manufacturer, technology provider, vendor, content owner, or customer who has an interest in the future of tech makes their presence for a better understanding of the innovations. Tens of thousands of senior executives from top global companies, international governments, and trailblazing tech businesses converge at MWC Barcelona to make decisions.
For 2023, MWC Barcelona embeds the connected industries to drive deeper into the roots of the conference program, the exhibition, and the networking features of the event. Specifically honing on FinTech, Manufacturing, and Smart Mobility, the digital innovation in each of these sectors will feature across the entire event experience.
On display will be a range of innovations by HiFuture Group, to deliver digital solutions that drive better outcomes for the end consumers. These solutions are designed to meet modern enterprise technology needs – including 5G, Cloud, IoT, and AI/ML innovations – in addition to solutions designed to meet industry-specific challenges such as managing the continued influx of healthcare data and maintaining pace with e-commerce innovation. Each solution on display is designed to create an exceptional technology experience, whilst also delivering cost savings and innovative management solutions to help clients maximize their digital journey.
About HiFuture Group
Headquartered in Shenzen, China, HiFuture Group was founded in 2016 by Levin Liu (CO-Founder) and Jova Cho (Co-Founder & CPO) with a revolutionary vision of making a difference in smart wearable & Bluetooth speakers in the consumer electronics industry. Our mission is to innovate smart hearables and smart wearable devices by implementing the latest and advanced technologies and offering the young generation an unprecedented way toward lifestyle. At HiFuture, we manufacture and offer a premium range of smart devices including smartwatches, smart earbuds, and Bluetooth speakers. Our company received recognition in the year 2017, we received the 'Hi-Res Audio Certification Award'. Hi-Res Audio certification is a design proposed and defined by Sony and recognized by JAS (Japanese Audio Association) and CEA (Consumer Electronics Association) to perform extreme music quality and original sound reproduction.
With a presence in over 50+ countries across the globe, we take pride in partnering with our clients. We have been offering a premium-quality customer experience since its initiation. Currently, our products are available in more than 12000 stores across the globe offering services to more than 4+ million users.
Media Contact
Company Name: HiFuture Group
Email: Send Email
Country: Canada
Website: https://www.hifuturegroup.com/