RepeatFishing.com: The Viral Video Website for All Things Fishing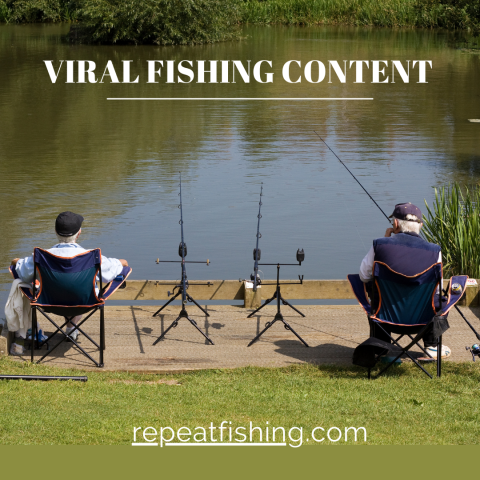 Today marks the official launch of RepeatFishing.com, a new viral video website dedicated to fishing-related content. RepeatFishing.com brings together a vast selection of fishing videos, stories, reviews, and other content, all in one convenient location. The website is the perfect destination for fishing enthusiasts of all skill levels, from beginners to seasoned anglers.
At RepeatFishing.com, our team of passionate fishing enthusiasts scours the internet to curate the best fishing-related content available. We feature a diverse selection of videos that cover all aspects of fishing, including instructional videos, gear reviews, travel stories, and footage of anglers in action. Our content is carefully curated to ensure that it's both entertaining and informative, giving visitors a comprehensive view of the fishing world.
RepeatFishing.com isn't just a website; it's also an active participant in the social media space. We maintain a strong presence on YouTube at youtube.com/@repeatfishing and on Instagram at instagram.com/repeatfishing, where we share even more amazing fishing videos and photos. Our social media channels provide additional opportunities for fishing enthusiasts to engage with us and with each other.
Whether you're an experienced angler or a complete novice, RepeatFishing.com is the ultimate resource for all things fishing. Our mission is to connect anglers with the latest and greatest fishing-related content from around the world. By providing a single destination for high-quality fishing videos and other content, we hope to inspire and educate our visitors.
So come on over and join our fishing community today! Visit RepeatFishing.com, subscribe to our YouTube channel, and follow us on Instagram to stay up-to-date with the latest in fishing news and entertainment.
Contact:

Website:www.repeatfishing.com
YouTube: https://www.youtube.com/@repeatfishing
Instagram: https://www.instagram.com/repeatfishing
Media Contact
Company Name: REPEATFISHING
Contact Person: Adrian Tudora
Email: Send Email
Country: United States
Website: www.repeatfishing.com