Ivy Dominique Spotted Leavinith Darker Hair in Preparation for Upcoming Film Role
Ivy Dominique, a Philadelphia native, is a successful actress, model, and nurse who has gained international recognition
TAMPA, FLORIDA – Actress and model Ivy Dominique has been spotted leaving the Monaco Salon in Tampa with a new, darker hairdo in preparation for her upcoming role in Scott Hands' The Black Tent. The talented actress has come a long way since her modeling days in New York, expanding her profile to international markets and gracing the covers of many fashion magazines.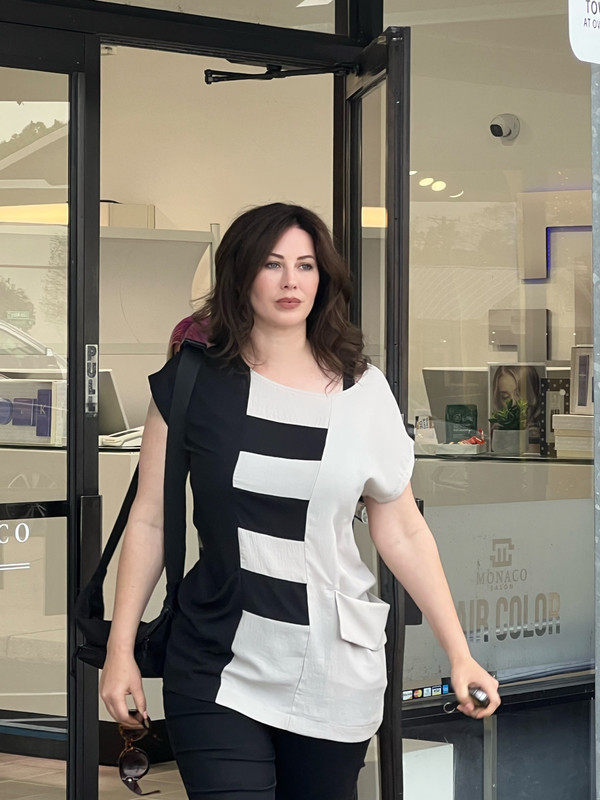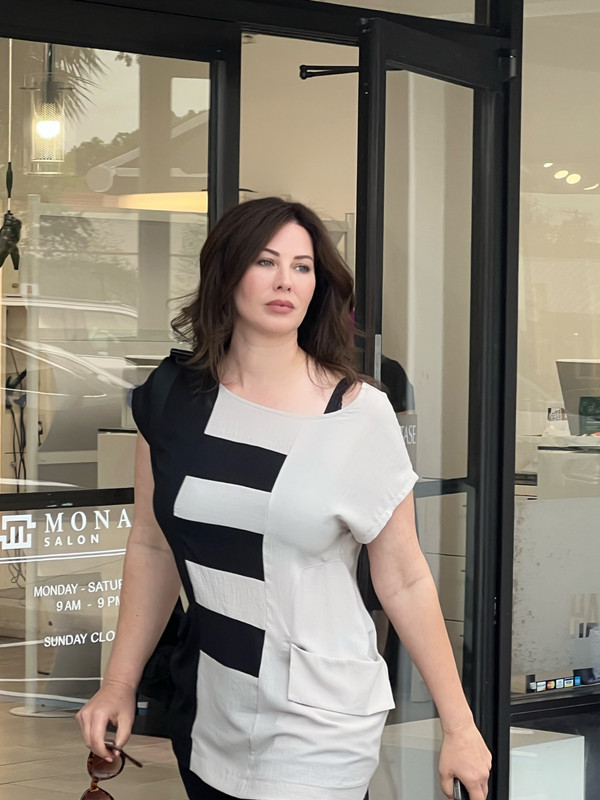 What sets Ivy Dominique apart from other Hollywood starlets is her background in psychology and nursing. Moved by the life stories of her nursing patients, she developed a keen interest in characterization and creative representation. This led her to start acting, starting with background roles in shows like "The Good Fight" and "Succession," and later moving on to principal roles in independent cinema like "Time Matters" and "The Judas Kiss." She will also star in the upcoming Invictus Films' "Clean Slate" by award-winning filmmaker Alexander Emmert.
Ms. Dominique's versatility and talent as an actress have been recognized by many in the entertainment industry, earning her critical acclaim and numerous accolades. Her fans are eagerly awaiting her role in The Black Tent, and her new hairdo has certainly caused a stir.
When she's not busy acting and modeling, Ivy Dominique indulges in a range of hobbies and interests. From painting to interior design, rescuing animals to horseback riding, and even motorcycles, there's never a dull moment in her life. Her advocacy and philanthropic pursuits show her dedication to making a difference in the world.
Ms. Dominique is also a proud dog mom, sharing her life with her rescue dog Jaxby and her husband Steven Silver. With multiple residences, she enjoys a life of luxury and adventure. Ivy Dominique is a true inspiration, proving that there's more to Hollywood than just good looks and glamor. Her talent, intellect, and dedication to making a difference make her a force to be reckoned with in the entertainment industry and beyond.
About Ivy Dominique:
Ivy Dominique is an actress, model, and nurse from Philadelphia, who has gained international recognition for her work in the entertainment industry. She has walked runways in Milan and Paris, appeared on billboards in Times Square, and graced the covers of international fashion magazines. She has been awarded Glamour Magazine's Woman of the Year for her bravery and advocacy work as a survivor of domestic violence and sexual abuse. Alongside her successful career, Ms. Dominique is also pursuing a medical degree and is involved in space medicine and technology, as well as being an analog astronaut.
Ms. Dominique has a PhD in Psychology and is a licensed nurse. In addition to her successful career, Ms. Dominique has a diverse range of hobbies and interests, including painting, interior design, rescue animals, horseback riding, motorcycles, and advocacy/philanthropic pursuits. She currently lives in multiple residences with her rescue dog Jaxby and her husband Steven Silver.
For more information on Ivy Dominique, please visit her Instagram page @modelivydominique or her IMDB page imdb.me/ivyDominique.
Media Contact
Contact Person: Ivy Dominique
Email: Send Email
Country: United States
Website: https://www.instagram.com/modelivydominique