Marcey Perry Morse Published an Outstanding Narrative for Those Who Struggle to 'Fit in'
Relationships are a part of life; without them, it is hard to survive. You Can't Fly highlights the significance of being different, unique, and standing alone when needed. It encourages young people to be self-confident, believe in and accept themselves, regardless of what others think.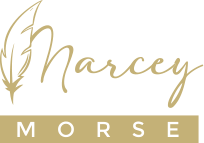 Life can be challenging for someone different from others. The pressure to fit in is constant, relentless, and even suffocating sometimes. Surviving and adapting isn't always easy, especially when they feel alone and, even worse, when people want them to change.
How can they boost their self-confidence?
How can they accept their uniqueness?
The novelist of this epic fiction, Marcey Perry Morse, reveals the spectacular character of Milmon – a rabbit whose home was destroyed in flood. The poor orphan woke up in a new world with flying creatures he had never encountered.
You Can't Fly illustrates the importance of being different. No matter how different an individual's personality, talents, or traits are, they should never give up. People will always talk and, sometimes, even belittle others around them, especially if someone is different. But it should not hurt their confidence. It is essential to look for positivity.
The character of Milmon encourages the readers to believe in their dreams. No matter how often one stumbles or falls, they must never stop trying. Regardless of their circumstances, every individual needs to give their best, and things will eventually fall in place.
Being surrounded by flying creatures, Milmon dreams of flying with them someday.
Will he be able to make the impossible possible?
Find it out by reading You Can't Fly by Marcey Perry Morse, the novel that will leave the readers with goosebumps!
About the Author
As a teen, Marcey overcame damaged self-esteem, depression, and suicidal tendencies. She survived with the help of family, friends, and a non-profit organization called Exodus. Marcey has written and produced three plays focusing on social issues. While a student at Exodus, she organized youth conferences focused on leadership, self-esteem, confidence, and other virtues. She was awarded the Giraffe Project Award for her commitment to community service.
For More Information:
Website: https://www.marceymorse.com/
Amazon: https://www.amazon.com/You-Cant-Fly-Marcey-Morse-ebook/dp/B01M1CKVTU/ref=sr_1_1?crid=1JHVQGY00J8LV&keywords=you+can%27t+fly+marcey&qid=1674686065&sprefix=you+can%27t+fly+marcey%2Caps%2C308&sr=8-1
Media Contact
Company Name: Marcey Morse
Contact Person: Marcey Perry Morse
Email: Send Email
City: Decatur
State: GA
Country: United States
Website: marceymorse.com/