NY based artist releases music based on the current situation of the world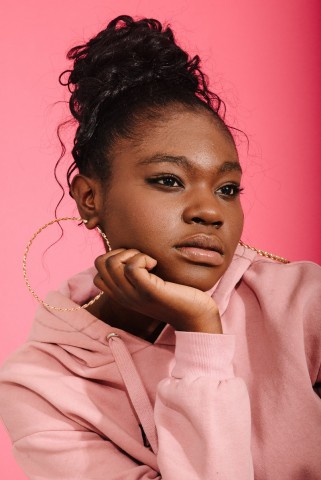 A talented artist born in New York, Jaida Brown AKA JaidaBee is known for her versatile music. A multifaceted artist, Jaida Bee is a rapper, music producer, entrepreneur, songwriter, host, and actress. JaidaBee has always found herself in awe of music, even when she was just 4 years of age and didn't know what music exactly was. Her growing passion over the years made her take the path of music as a career, and she considers it as one of the best decisions of her life. With her versatile and unique music style, JaidaBee is rapidly paving her way through the music industry.
Her music is not just upbeat but updated too. JaidaBee makes music that is based on the current issues and situations with which people can resonate with. It is evident in her latest projects that are about the on-going pandemic. The single "All Out", her first vocal track, is about "a day in the life that embraces, journey, success, and a good life," she says. "The production features a hype beat with a booming 808, driven by synths and pads. I dedicated the song to my fellow high school grads during this time of dealing with Covid-19. I've put their graduation pictures in my music video and adding encouraging words devoted to their future success."
Another one of her latest projects, the summer EP titled "Where That Summer at?" also highlights the disruption caused by the COVID-19 pandemic, which in a way took the whole of summer 2020 from Wus. It is a 5-track EP infused with exotic synth and punchy drums. The rhythmic flow of each track on this EP is perfect to tune into while on a drive with your friends or even when you want to take a break from work and relax for a few minutes.
JaidaBee has had an exciting musical journey. She believes and growing and evolving every day, and she never misses a chance to learn new things and incorporate them into her music. This is what made her join several music programs, like the Carnegie Halls Future Music Project, and another program she is currently enrolled in called the Building Beats.
Telling more about her journey, JaidaBee adds, "In 2018, I was recognized for my talent by one of the programs and received the opportunity to be interviewed on Fox 5 news by Antwan Lewis. I'm blessed to be mentored by celebrities and those who worked with celebrities along the way."
JaidaBee encourages her fans to pursue their career in something that they love and enjoy, just like she did. She urges people to take a leap of faith and follow their dreams.
Listen to JaidaBee's music now on leading platforms through this link.
Media Contact
Company Name: JaidaBee Music
Contact Person: JaidaBee
Email: Send Email
Country: United States
Website: linktr.ee/1jaidabee